Sustainability edition Winners:
Bally and Loomish celebrate the winners of their international start-up competition
Lugano, October 23, 2020 – Bally, a Swiss luxury brand, in cooperation with Loomish SA, a Swiss investment advisory firm specialized in Lifestyle Tech and start-up scouting, announced the winners of the Fashion Innovation Award 2020, sustainability edition.
Fashion Innovation Award takes place every year in Switzerland, bringing together the best of the international FashionTech scene, leading fashion brands and investors. This year, the sole focus was on FashionTech start-ups that apply new technologies to enhance sustainability in different parts of the fashion value chain. 
Out of over 100 applicants from across the world, the high-level jury panel, comprised from professionals from major fashion brands, chose 16 finalists, coming from Finland, Germany, Italy, India, Israel, Sweden, Portugal, Spain, The Netherlands, UK, US. 
The Pitch day took place as a hybrid online-offline event, due to COVID19 travel restrictions and regulations.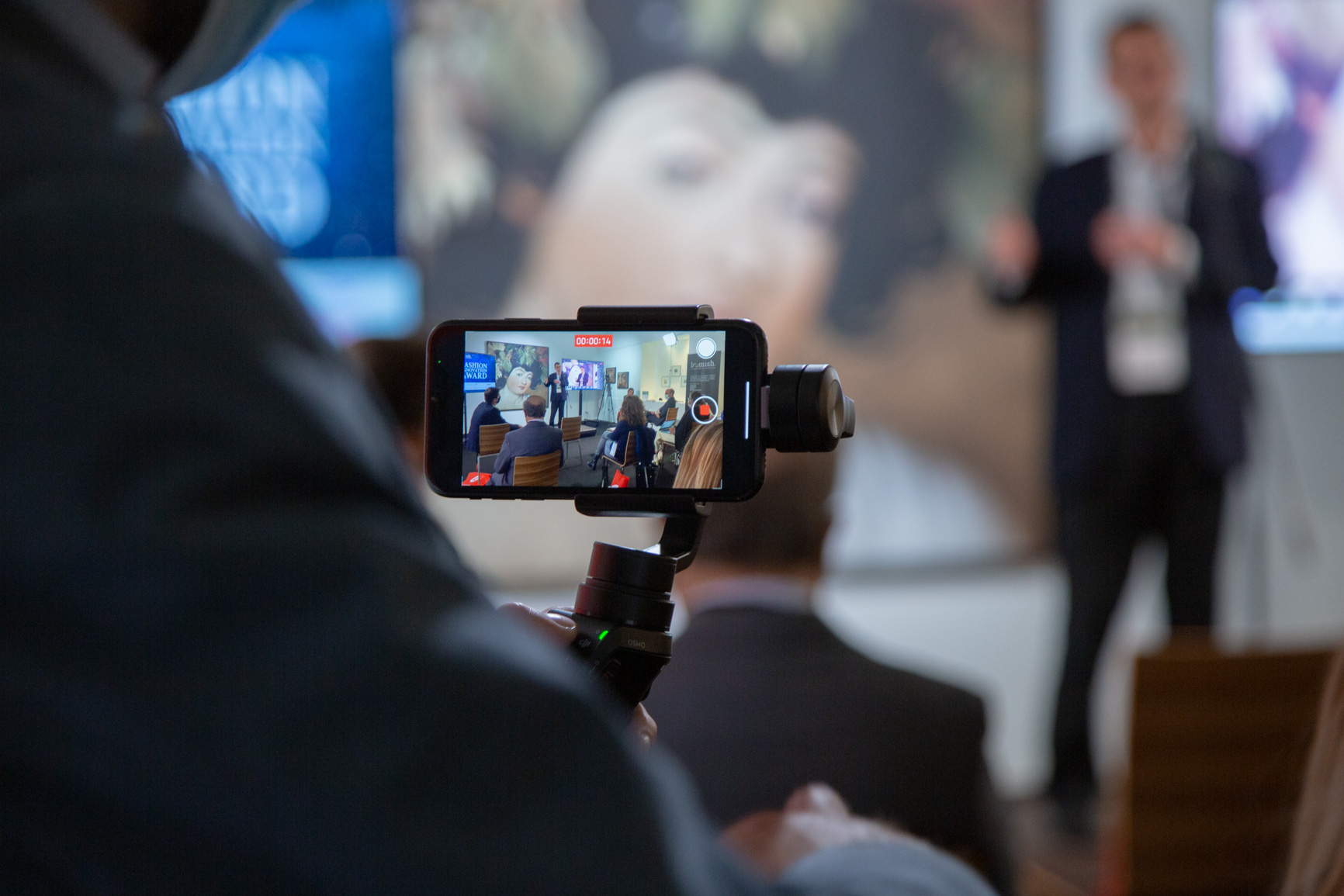 The jury chose the following four winners: 
Ananas Anam Ltd developed Piñatex®, the natural leather alternative made from pineapple leaf fibre. Piñatex® is an innovative, sustainably sourced non-woven textile made from the by-product of existing agriculture, that has created a vibrant new industry for pineapple farming communities.
Based in London, with operations in the Philippines and Spain, Ananas Anam Ltd is a rapidly developing start-up with core values of ecological, social and economic responsibility.
Flocus is a revolutionary textile brand producing yarn blends and filling made with Kapok. Kapok is the most sustainable fiber in the market leaving no human footprint behind. 
Nature has given Kapok numerous properties like its silky soft and dry touch of the fiber itself, as well as insulation properties comparable to down, and many others.
Returnity is a triple bottom line company, supporting investors, the community and planet. They provide reusable packaging solutions to companies and organizations. The company offers consumer and B2B reusable bags and other products, industrial/enterprise reusable solutions, and custom solutions. 
Their products include reusable shipping boxes, bags, and envelopes, reusable shopping bags and other enterprise and consumer reusable products. The company offers a full-service integration plan. cleaning, repairing and replacing. 
RePack is a reusable and returnable delivery packaging designed with reuse in mind. The reusable packaging is made from recycled material and designed for at least 40 use cycles.
Packaging is adjustable and does not ship any air, saving money and nature. Reusable RePack packages are designed to fold into letter size when empty and are simply returned to a postbox, anywhere in the world, free of charge.
Nicolas Girotto, Bally CEO: 
"Innovation and sustainability are driving forces behind the future of Bally; investing in talent and encouraging new ways of thinking is critical. Through the Fashion Innovation Awards, we are opening up a platform to leverage creativity, exploratory research and material advancements to deliver and safeguard sustainable, longer-term business solutions for the next generation." 
The event was sponsored by AGIRE (The Innovation Agency of Southern Switzerland), Bally, Credit Suisse, CRIF, Microsoft, Netcomm Suisse and Quantis. It also had the endorsement of the Lugano City government and was a part of Lugano-based LifestyleTech Competence Centre. 
Jelena Tasic Pizzolato, Director of Innovation Scouting and Deal Flow at Loomish stated: 
"Fashion is one of the most polluting industries in the world and we at Loomish are proud to be working hand-in-hand with major international brands and leading innovators in the field to help make the industry become more sustainable. This year, we had an exceptionally strong cohort of diverse international start-ups, all of them bringing sustainability into different parts of the fashion value chain. The fact that the jury chose the winners who have a specific focus on alternative materials and packaging is probably a strong sign of what the brands are looking for right now."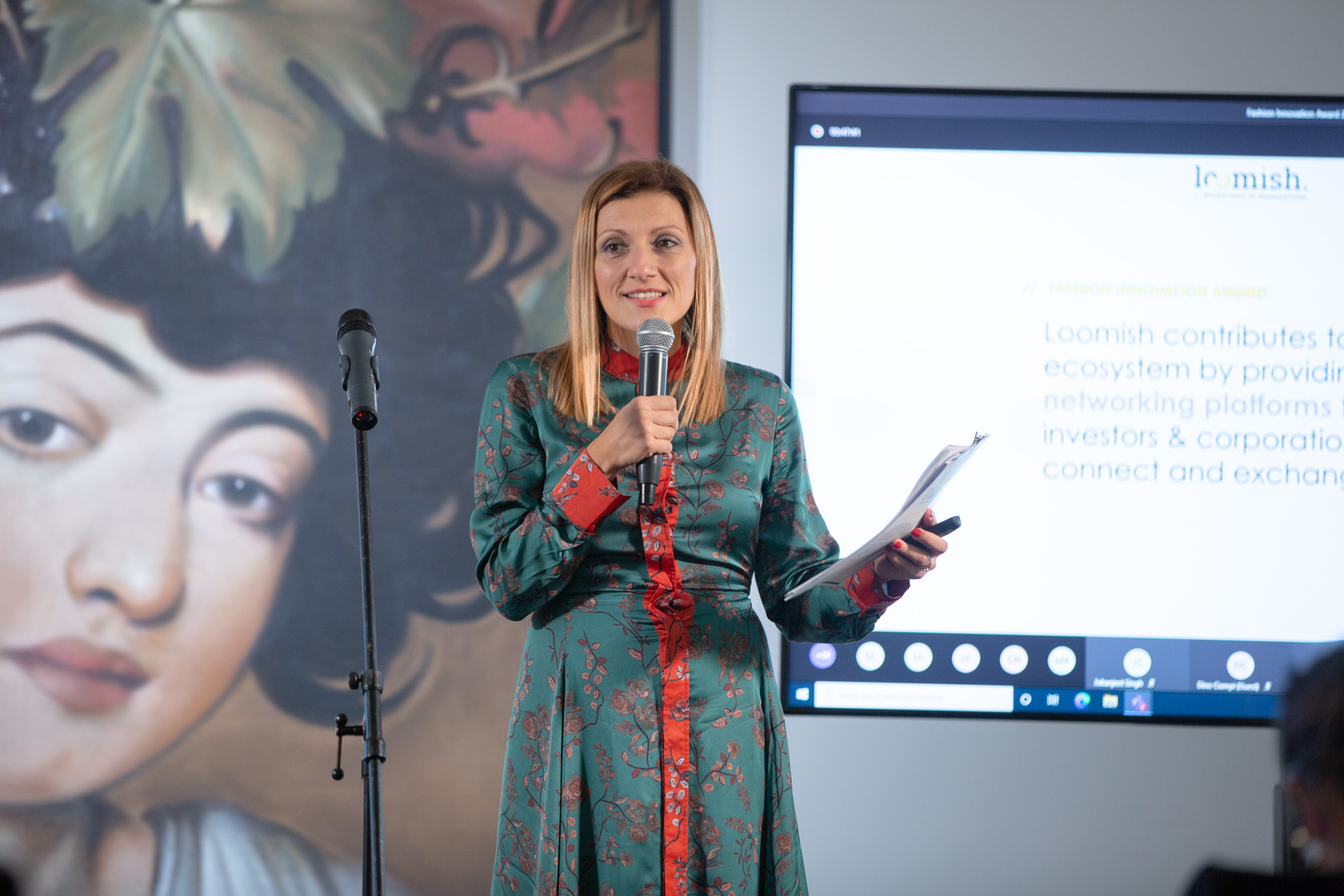 Other finalists per Category were:
Alga-Life, Best Yizhak, Israel
Directa-Plus, Lomazzo, Italy 
Mi Terro, California, USA 
Elvis & Kresse, Kent, UK 
Haelixa, Kemptthal, Switzerland 
N.A.bld, Boston, USA 
Cocoro Intim, Barcelona, Spain
Reflaunt, London, UK
Springkode, Porto, Portugal
INCREFF, Bengaluru, India 
Lucka Box, Winterthur, Switzerland
TrusTrace, Stockholm, Sweden