FASHION INNOVATION AWARD 2023
Are you a cutting-edge startup or scaleup revolutionizing the world of Fashion
and Luxury through the transformative potential of AI and Generative AI?
Are you a B2B or B2B2C startup/scaleup that harnesses the power of Generative AI to increase customer experience? Or you support fashion supply chain optimisation via AI and Machine Learning? 
We give you a unique opportunity to present your solution to the leaders of the Luxury industry, gathered together by BALLY and including brands such as Breitling, Clinique La Prairie, Hugo Boss, Richemont, and Timex.
Selected finalists will be invited to a two-day event in Switzerland, while the winners will have the opportunity to explore a proof of concept and access various exclusive benefits.
FASHION INNOVATION AWARD - PITCH DAY
Lausanne, CH
WINNERS' ANNOUNCEMENT - eLUXURY SUMMIT
Lausanne, CH

GENERATIVE AI SOLUTIONS FOR SALES AND MARKETING THAT INCREASE CUSTOMER EXPERIENCE AND ENGAGEMENT
Solutions that employ advanced algorithms to generate personalized and targeted content, enabling businesses
to deliver tailored marketing campaigns, improve sales strategies, and create meaningful interactions with customers
Visual and verbal content generation 
Customized products for individual consumers
at scale
Personalized marketing content
Customer journey personalization  
Personalized Recommendations
Product page content and optimization 
Chatbots and Virtual Assistant
Store layout and labour optimization
Tailor-made personnel training for clienteling
Sentiment analysis
ARTIFICIAL INTELLIGENCE 
AND MACHINE LEARNING 
SOLUTIONS FOR
THE FASHION SUPPLY

CHAIN
By leveraging AI and ML algorithms, these solutions enable automated demand forecasting, efficient inventory management, optimized production planning, and intelligent product recommendations
Connect some/all main phases of the supply chain management: planning, design, material sourcing, production, warehouse and storage, fulfilment, retail, repairs, returns and resale
Increase efficiency and efficacy in logistics
and transportation 
Unleash sustainability in the supply chain 
Support legal regulations management across geographies, e.g., new labelling rules, materials, etc.
Improve transparency in B2B transactions
Enable better demand forecasting/order entry in B2B
A panel of prominent Leaders from the lifestyle sector, comprising key figures in the industry, will thoroughly evaluate all submitted applications: the finalists will have the chance to present their pitch in front of Bally's top management, Lifestyle Tech Competence Center prestigious partners, a selection of journalists, as well as other executives from top Swiss fashion and luxury brands, such as Breitling, Clinique La Prairie, Hugo Boss, Richemont, and Timex.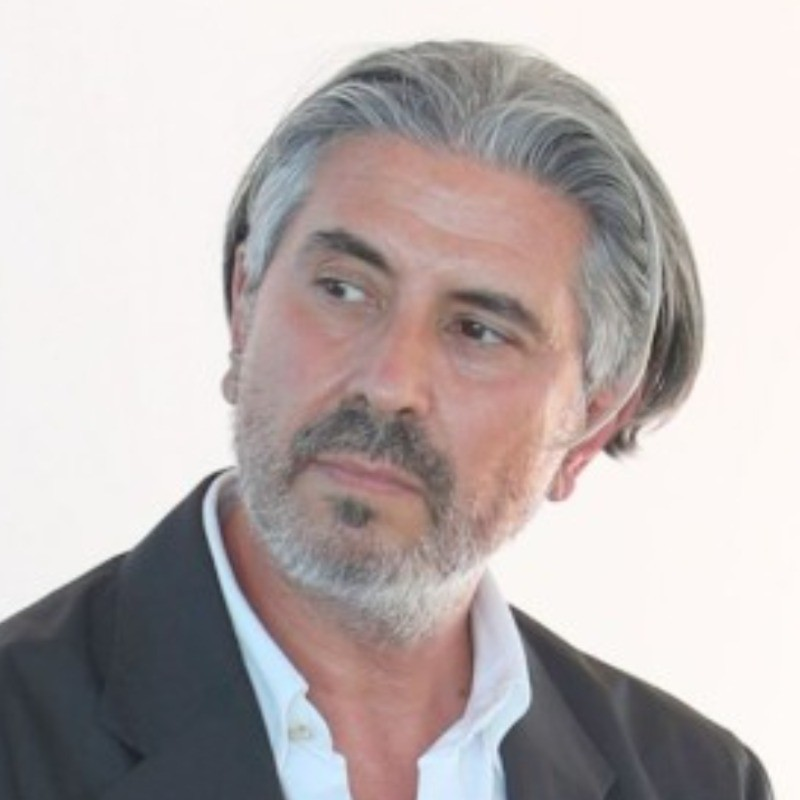 Dr. Stéphane J.G Girod
Professor of Strategy & Organizational Innovation at IMD Business School
Apply and get the unique opportunity to present
your solution to the leaders of the Luxury industry
We open doors for international startups/scaleups to be part of the growing innovation landscape in Switzerland.
• Growth opportunities: next to the chance to pitch in front of top executives, investors, and managers from leading Fashion and Luxury  brands, finalists and winners will have a chance to enter into direct contact with them and explore the possibility of a POC.
•  Network: connect with the leading market players in the Fashion & Luxury Award arena who are actively searching for partnerships with startups.  In addition, you will get in touch with the great network of Switzerland Innovation Park and the exclusive community of Dagorà Innovation Hub through the 2024 events with well-known industry brands, investors, and more (e.g., Lifestyle Innovation Day, eSustainability, eLuxury Summit and others).
• Visibility: in addition to presenting to an expert jury from the Fashion Award arena, the finalists get visibility on multiple social media channels of Loomish and Award partners.
We encourage applications from B2B and B2B2C startups and scaleups that:
are in revenue (from 2 million upwards)
have impressive credentials and a client portfolio
have a structured team able to serve an international brand
have a solution that fits one of the two categories 
Both finalists and winner get a set of unique benefits, all designed to have an immediate effect on the startups' scaling up:
 Access to the closed-door pitch day in Lausanne, Switzerland on November 27, 2023: visibility with potential customers from brands, investors and media
Possibility of one-to-one meetings

 with jury members and business introductions

Free tickets for Dagorà Innovation Hub exclusive event eLuxury Summit 2023 in Lusanne, Switzerland on November 28th 2023, where the Fashion Innovation Award winner will be presented to the audience of 200+ luxury industry leaders
Promotional activities 

and 

PR
Possibility to explore a Proof of Concept with BALLY
Exclusive introduction to other jury members
Special communication & PR visibility
Free desk for 1 year offered by Dagorà – Lifestyle Innovation Hub
One free stand/booth at one Dagorà event in 2024, where you will find well-known industry brands, investors and more (e.g., Lifestyle Innovation Day, eSustainability, eLuxury Summit or others – depending on availability)
Apply and get the unique opportunity to present
your solution to the leaders of the Luxury industry
Please reach out to m.bertussi@ti-switzerland-innovation.com
Meet our 2019-2022




Past

Winners